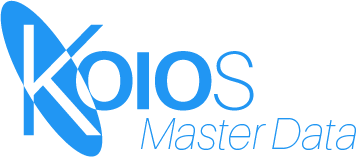 Need for the KOIOS Master Data product suite
More and more buyers are now demanding conformance to ISO 8000 as mandatory in their contracts. Nations are now demanding clear descriptions for goods to be imported to stop the misclassification of goods to avoid tariffs.
Technical specifications conforming to the ISO 8000 data quality standard can be easily turned into a master description in a customer ERP system, and can be mapped to military, commercial, international and customs classifications. Manufacturers, distributors, and MRO organisations around the globe exchange data to evaluate, buy, install, maintain and operate sophisticated products and technology.
The adoption of the international standard ISO 8000, to do this in a highly collaborative and consistent way is rapidly gathering pace, as the cost and time savings are considerable. More and more buyers, and even nations, are now demanding adherence to ISO 8000 as mandatory in their contracts.
At KOIOS Master Data we have a suite of software products that make the transition to, and adoption of, ISO 8000 very straightforward. Using our content engine and integrations into partner technology, such as Quiplab and ECCMA, we can have you complying in next to no time.
KOIOS 22745
 Content engine
An open technical dictionary (OTD) that contains an ever-expanding collection of terms and conditions in multiple languages conforming fully to the requirements of ISO 22745, and where all entries are referenced with the source to affirm data provenance.
KOIOS 15926
Equipment record builder
Upload RTL and Common Data Records into your open technical directory and then build and publish your complete and accurate technical specifications.
KOIOS 8000
Technical specifications converter
Master data software allows manufacturers to transform their technical specification data into ISO 8000 compliant XML files for exchange in multiple languages without loss of meaning, enabling full and unambiguous collaboration across the entire supply chain.
KOIOS 10303
Bill of materials creator
Due for release soon, this product will enable operating and MRO organisations to build maintenance bill of materials for their suppliers to fulfil, based on the criticality of the equipment, maintenance strategy, end user knowledge and location of the facility.
Our Content
Total number of records created by language